Skip to main content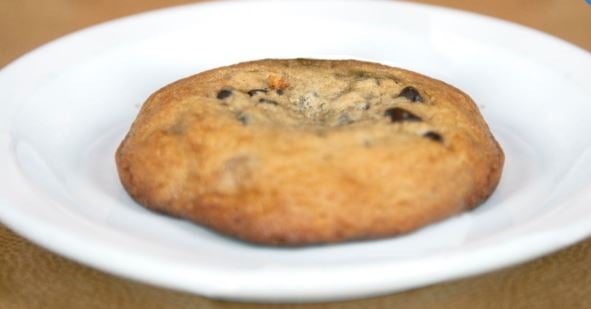 Method
Pre-heat oven to 400°F.
Coat Vitabite® chunks with low protein bread mix, and set aside.
Mix brown sugar with butter to achieve a smooth and creamy texture.
Add egg replacer and water, low protein bread mix, salt and vanilla. Mix well to form a dough.
Add coated Vitabite® chunks to the dough.
Cover a baking tray with parchment paper. Make balls of dough using a spoon. Place onto baking tray and push flat.
Bake for 10–15 minutes or until golden brown.
Remove cookies from baking tray using a spatula and leave to cool on a cooling rack.
Ingredients
3 Vitabite® bars cut into small chunks
1 cup (110 g) Taste Connections® low protein bread mix
1/3 cup (75 g) brown sugar
3.5 tbsp (50 g) soft butter
1 tsp egg replacer
2 fl oz (60 ml) water
pinch salt
1/2 tsp (2 g) vanilla extract