Skip to main content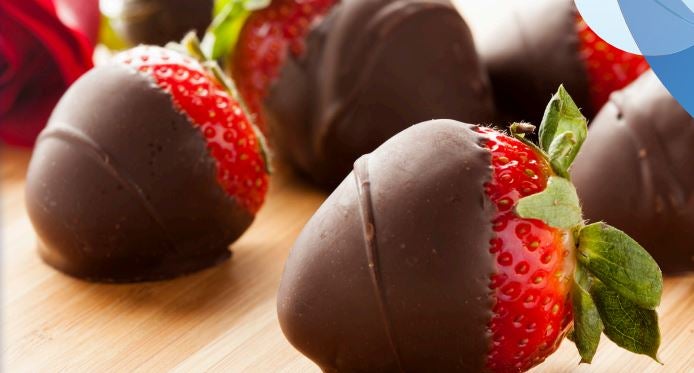 Method
Break Vitabite™ bars into small pieces.
Put the Vitabite™ pieces into a heatproof, medium-sized bowl. Fill a medium-sized saucepan with a couple inches of water; and bring to a simmer over medium heat. Turn off the heat; set the bowl of chocolate pieces over the water to melt. Stir until smooth. Once the chocolate is melted and smooth, remove from the heat.
Line a sheet pan with parchment or waxed paper. Hold each strawberry by the stem, and dip into the chocolate. Lift and twist each strawberry slightly, letting any excess drip back into the bowl. Set covered strawberry on the parchment paper. Repeat with the rest of the strawberries.
Set the strawberries aside until the chocolate sets. Transfer to a plate and place in the refrigerator until ready to serve.
Ingredients
50g (2 bars) Vitabite™
8–10 large strawberries