Skip to main content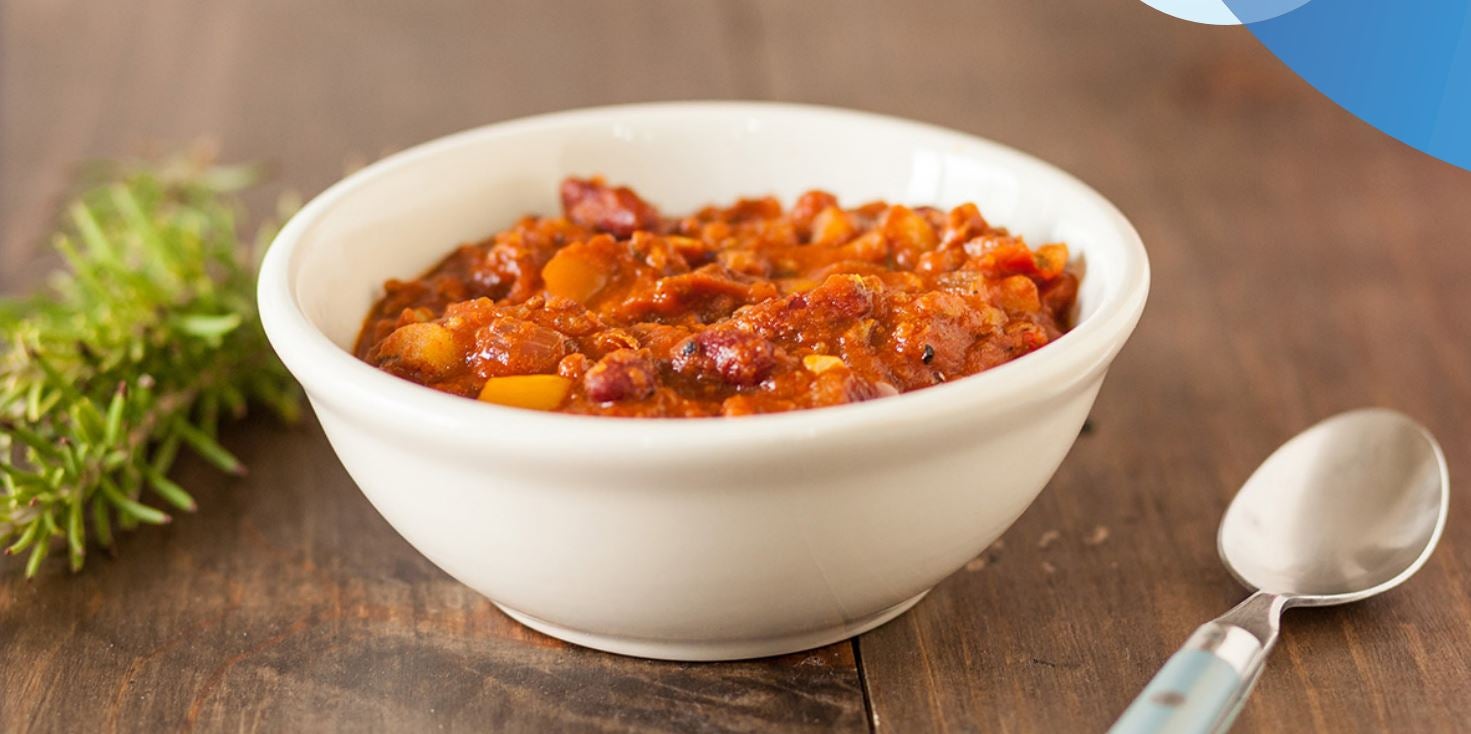 Method
In a large pot sautée the onion, garlic, peppers, and celery in the vegetable oil.
Add the mushrooms and cook for 5–8 minutes; spoon in the tomato puree and cook for an additional 10 minutes.
Add the diced tomatoes, spices, stock, and water; then bring to a boil. Turn down heat to a simmer and cook for at least 20 minutes.
Season further to taste.
Ingredients
2 medium-sized onions, chopped
2 cloves garlic, chopped
2 red chili peppers, chopped
2 medium-sized red peppers, chopped
2 medium-sized green peppers, chopped
10 stalks celery, chopped
2 Tbsp (30 ml) vegetable oil
3 cups white mushrooms, raw, sliced
2/3 cup tomato puree
1 28oz can diced tomatoes
1 Tbsp cumin
1 tsp cocoa powder
8 fl oz (240 ml) vegetable stock
6 fl oz (180 ml) water
1 tsp salt