Skip to main content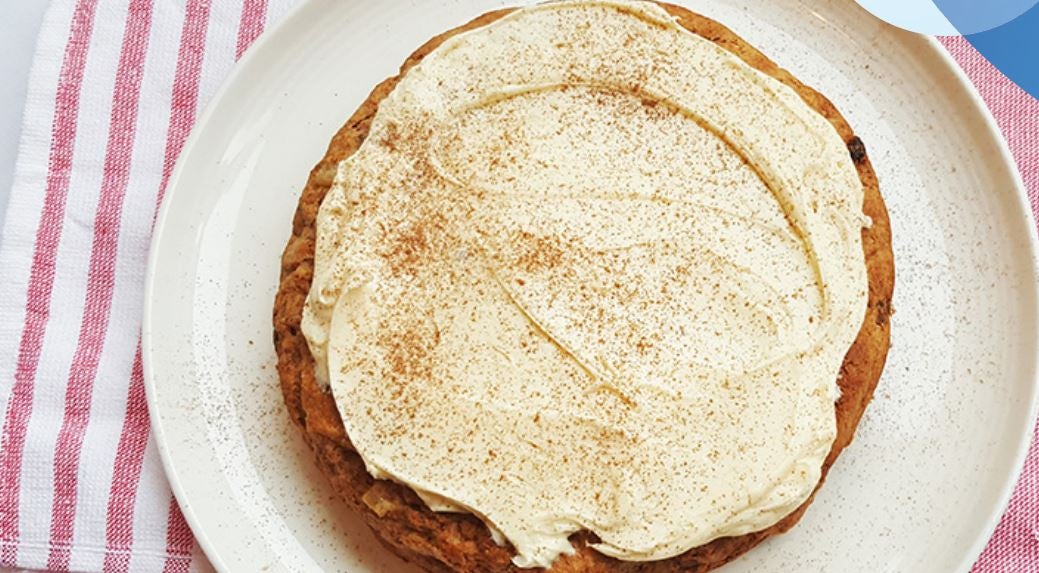 Method
Preheat oven to 400° F.
Cream brown sugar, butter, cream cheese, and spices in a medium-sized bowl.
Add baking powder, low protein flour, carrot, and dried mixed fruit to the butter mixture and stir.
In a separate bowl combine almond milk, egg replacer and maple syrup.
Combine both mixtures to form a batter. Pour into a greased and parchment paper-lined 9 inch cake tin.
Bake in preheated oven for 30 minutes until golden.
Remove from the oven and allow to cool, then turn out of the cake tin.
Once cooled, spread the frosting on the top, and dust with cinnamon.
Ingredients
1/2 cup (100 g) brown sugar
1/2 stick (64 g) butter, softened
1/4 cup low protein cream cheese
2 tsp ground cinnamon
2 tsp ground ginger
2 tsp baking powder
1 1/4 cups (138 g) low protein flour
1 cup (120 g) raw carrot, grated
1/4 cup (30 g) dried mixed fruit, chopped
1/2 cup (120 ml) almond milk
1 tsp low protein egg replacer
3 Tbsp maple syrup
For the decoration:
3/4 cup (200 g) rich cream cheese style frosting (store bought)
Ground cinnamon (to dust)